Recently, we moved away from a managed media source for our district. For some, this move left us with no places to look for quality educational videos. Luckily, YouTube has become a great resource for educational videos. I am sharing some sites that have excellent YouTube channels suggestions. I encourage you to click on the resources below to learn more about the channels and subscribe to them. Once subscribed, you can handpick the videos you would like to keep for classroom use and add them to your own playlist. In this post, you will also see a quick tutorial on how to subscribe to channels, create your own playlists and share them with others.
Some of you may already have some channels you use and would like to recommend to fellow teachers. If so, feel free to add to the following live list of teacher recommended YouTube EDU channels by clicking
here
.
30+ YouTube Channels for teachers
197 Educational YouTube channels you should know about
YouTube Channels for Science and Math teachers and students
Useful Tips and channels for using YouTube to teach History.
YouTube Channels that provide intelligent content to students
7 YouTube Channels for Social Studies teachers
How to Subscribe to you tube channels
First navigate to YouTube and search for a channel. Make sure you are logged in with your school Google account. Try one of the recommended ones in the above lists :) I tried "vsauce", Once you find the channel, click on "subscribe" to the right of the screen.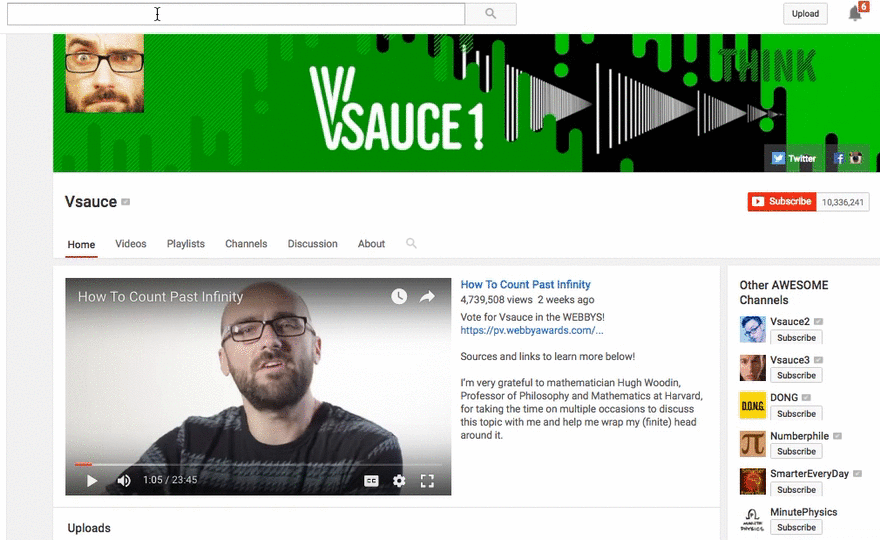 How to create your own playlists and share them;
(Video with instructions
here)
1. Log in to your YouTube channel by using your School Google Account (yes, you have a YouTube channel)
2. click on "My Channel"
3. Click on "playlists"
4.Click on "New Playlist"
5. Name your Playlist
6. Check Settings
7. Add videos
If you want to share your entire playlist with others for them to view; not necessarily to collaborate with you on building the playlist, click on the "share" icon to get a link to share your playlist.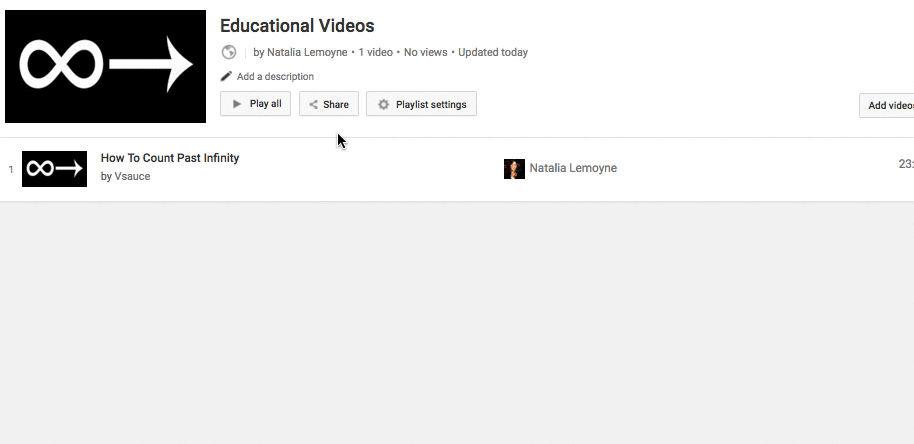 Hope you find this helpful!